How
are
Cities
Paying
for
UPK?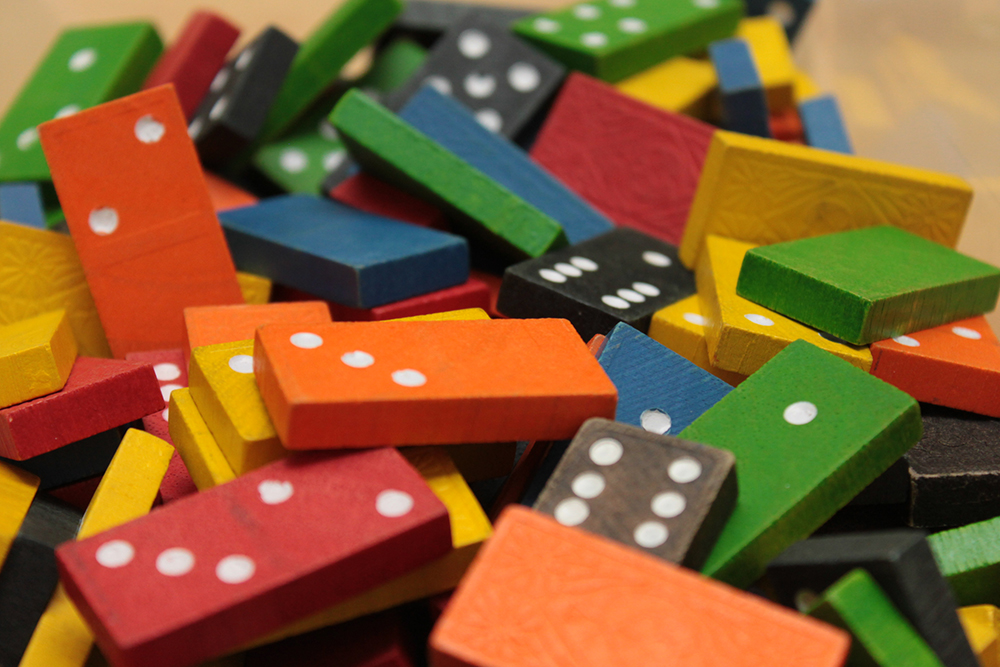 Can you suggest some funding strategies for our expanded pre-K? What are other cities doing?
Currently, there is strong political and public support for early childhood education—across the country and in cities. A 2013 article from EdCentral describes the context at that time: "There is a clear focus in each city on leveraging public and private resources to finance publicly funded pre-K. Denver and San Antonio utilize a voter-approved dedicated funding stream through a new tax, which not only protects the funding from the city or state budget process, but also makes clear that local residents support prioritizing early education spending. These local efforts are also taking place in states that already provide state-funded pre-K, as in Oklahoma. In these instances, the local funding streams are designed to make up for shortfalls in state funding rather than to build a new program from scratch."
In 2012, for example, "San Antonio approved a ⅛ cent sales tax increase to provide roughly $31 million for public pre-K. Pre-K For San Antonio began serving children this school year, and will serve about 3,700 4-year-olds annually when fully implemented." This program will be subject to voter reauthorization in November 2020. Ten percent of PreK4SA slots for 4-year-olds not meeting one of six criteria for enrollment (including eligibility for free or reduced price lunch--185% of the federal poverty level) are filled by children paying tuition on a sliding scale, ranging from $36 to $10,000 per year.
The article notes that "Denver voters approved a 12 cent sales tax on $100 purchases in 2006 to fund tuition supports for approved preschool programs, which now reach 70 percent of the city's 4-year-olds." In 2014, Denver voters approved an increased tax of .15% on purchases of over $100, extending the program that was set to expire in 2016 through 2026.  About $11 million annually supports the Denver Preschool Program, and of that, about 80% is used to subsidize tuition costs. 
EdCentral also reports that "Earlier this year, an evaluation of San Francisco's Preschool for All program indicated positive outcomes for students in receptive language, early literacy and mathematics, and self-regulation. The city has provided publicly funded preschool for 4-year-olds since 2005." First 5 San Francisco reports that "Preschool for All is funded through Proposition H, which passed in March of 2004. Our program is unique to First 5–our funding is separate from our Proposition 10 tobacco tax funds, and we hope that our city's emphasis on universal preschool access will continue for years to come." About 3,800 children are currently enrolled, funded through the initial proposal. "The program has been regularly expanded since then, with Lee's current proposal to add 860 spots over the next two school years—significantly more than the roughly 500 children on the wait list. City officials estimated the expansion would add $5 million to $10 million to the cost of the program, which is budgeted to receive $27.5 million in city funds in the current fiscal year. . . . The additional money will come from funds that voters approved in November with the passage of Proposition C, which renewed and expanded the portion of property taxes set aside for education and children's programs." For some eligible children tuition is free, for others some part of the cost of part- or full-day preschool is covered. "City reimbursement to participating schools is capped at $6,000 per year for every 4-year-old city resident."
EdCentral also reported that Tulsa, Oklahoma "is engaged in a public-private partnership with national provider Educare to reduce the education gap, and was highlighted in a recent Politico op-ed from two former directors of the White House Domestic Policy Council exploring the trend that "If Congress won't lead, states and cities will."
A similar partnership is operating in three California cities: Fresno, Oakland, and San Jose. As part of the David and Lucile Packard Foundation's Starting Smart and Strong Initiative, the three communities will receive grants of up to $500,000 per year to improve "the quality of adult-child interactions across all settings where young children learn and grow." A combination of school district, foundation, early education advocate and provider groups are working in each community to enhance early childhood care and education opportunities. Educare is part of that mix in San Jose. In Fresno, a ballot measure, Proposition 30, allocated increased funding to public education. Since 2011, Fresno Unified School District has been "Investing $7.4 million annually in early learning." There is also a public-private coalition to increase the number of proficient readers by third grade.
In Massachusetts, "The most progress Massachusetts has made in years came by way of a federal grant. Five cities — Boston, Holyoke, Lawrence, Lowell, and Springfield — received nearly $15 million to develop high-quality early education in nonprofit preschools through partnerships with public schools. Many hope it will be a model, because universal preschool would most likely rely on such a collaboration between public and private providers." Otherwise, "Massachusetts officially enacted Universal Pre-K in 2008, with the intention of phasing it in. But the state has made little progress in the years since, as the recession squeezed funding for compulsory elementary and secondary education and made the optional offering for 4-year-olds a distant dream. Full-day kindergarten isn't offered in every community, and political leaders are still debating how to pay for that. (Last year [Governor] Baker vetoed a kindergarten expansion grant program; his veto was overridden.) In Massachusetts today, "Universal Pre-K" is limited to a $6.3 million grant fund that disperses small sums of money to existing preschools."
More recently, Seattle proposed two different ways to pay for UPK—both involving tax increases—and put them to a referendum in the city. In 2014, residents supported a $58 million tax increase to support a 4-year pilot program, serving 280 children in 2015 and aiming to subsidize 2000 by 2018. The program "will make preschool free for families earning up to 300 percent of the federal poverty level, or about $70,000 a year for a family of four. And it will subsidize preschool on a sliding scale for families earning up to 760 percent of the federal poverty level, or $185,000 for a family of four. Families making more will receive a 5 percent tuition subsidy."
Washington DC's Public Prekindergarten Program, according to the State of Preschool Yearbook, "seeks to provide high quality, universally accessible prekindergarten education services, as stated in the Pre-Kindergarten Enhancement and Expansion Amendment Act of 2008. Using a per-pupil funding formula, funds are allocated by the DC Office of the State Superintendent of Education (OSSE). Additional funds are available for serving children who use special education services or are English Language Learners. Programs receive the same per-pupil amounts regardless of where children are served, though the per-pupil rate differs between 3- and 4-year-olds. Charter schools also receive a facilities allowance per child alongside the per-pupil amount. Compared to states, DC has the highest percentage of children enrolled at both ages 3 and 4 and spends the most per child." Detailed information about the school funding formula and how it is applied to early childhood programs is included in this primer.
A recent Washington Post article noted that a new study suggests the city needs $38M more funding to continue to provide high quality care to all children needing it. As 3- and 4-year-olds moved into public preschool, younger children were concentrated in other child care programs, driving their costs up as infants and toddlers require more staff to supervise smaller groups. "D.C. received about $79 million in federal and local subsidies for early childhood development in fiscal year 2015. But the child care subsidies only cover less than 70 percent of the median cost per infant and toddler in accredited centers, the study said. The median cost per infant going to an average-ranked child development center in the District is about $54 per day."  
Funding Strategies
It seems that in many cities there is strong public and political support for raising taxes specifically to provide early childhood education programs. In some cities this began as a tax on a single item; in others, public support, indicated through referenda, have allowed significant development to occur quickly. 
There are pros and cons to including early childhood funding in school funding formulas; Washington DC appears to have addressed the high cost of early childhood care adequately in their formula, and provides a program that has been rated high in quality as a result. In other cities, especially in areas where full-day kindergarten may not even be provided, this will be a more challenging path. 
In many cities there is some combination of funding and other support from private and philanthropic entities as well. In Fresno, for example, funds and efforts are dedicated to comprehensive professional development across a range of providers to enhance early childhood experiences and outcomes for dual language learners. 
Providing a universal program with a sliding scale of tuition for families earning above a particular income level could provide another source of funds.
Image Credit: Matt Molinari, Creative Commons