Compensation
Parity
for
Pre-K
Teachers 
Equal Pay for Preschool Teachers (Alyssa Haywoode in Eye on Early Education, A Blog of Strategies for Children posted on May 9, 2017) identifies the components of preschool teacher compensation, compares compensation for preschool teachers with that of K-3 teachers, and presents policy data around educational requirements for teachers, state spending for pre-k (both as a whole and per pupil), and pre-k quality standards that impact the current conundrum.  Pres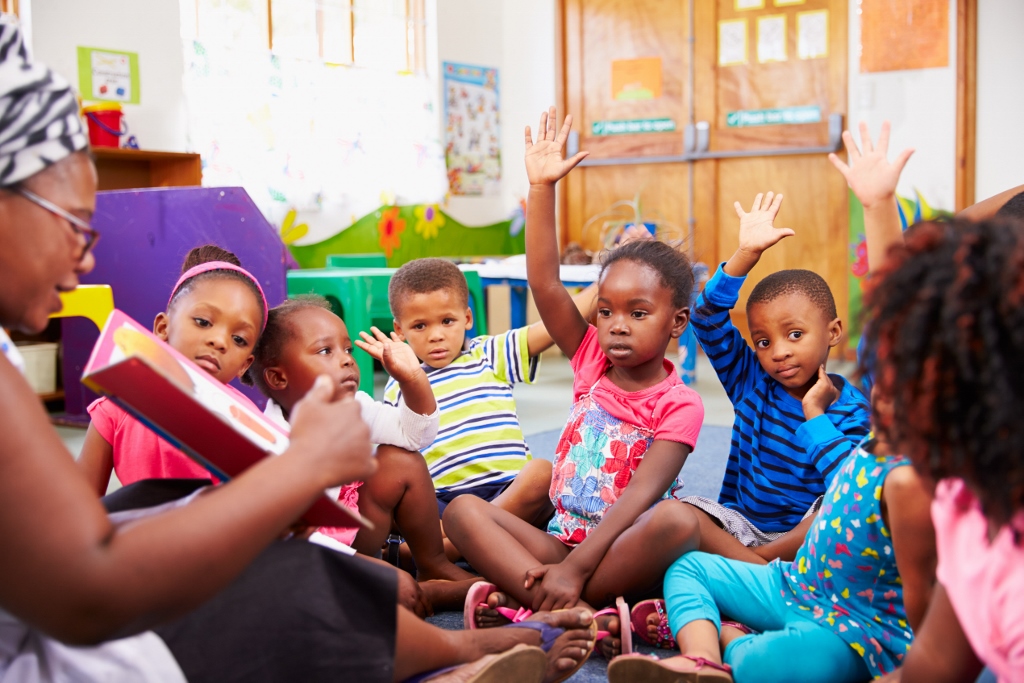 chool teachers earn less than other teachers of young children, although brain and educational research continue to point to the importance of quality early childhood education and the important role of teachers in raising quality in early childhood education classrooms.
Defining compensation parity
Using national research and recent policy briefs, the blog defines pre-k teacher compensation parity as "parity with K-3 teachers for salary and benefits for equivalent levels of education and experience, prorated to reflect differences in hours of work in private settings where applicable, and including payment for non-child contact hours (such as paid time for planning)."  Nationally, only one state (Tennessee) uses this definition of comprehensive compensation parity explicitly in its early and elementary education teacher policies.
Philadelphia's pre-k program
Locally, Philadelphia's PHLpreK program was implemented with several policies addressing teacher compensation and quality standards.  However, these policies are not designed with the explicit goal of pre-K teacher compensation parity. 
PHLpreK teacher educational requirements
The educational requirement for a teacher in a classroom with children enrolled in PHLpreK is a two-year Associate's Degree.  This differs significantly from the requirement for a teacher working in Kindergarten through 4th grade classrooms in Pennsylvania's public schools in Pennsylvania.  These teachers must possess a Bachelor's Degree from a state-approved ECE teacher education program and a PK-4 teacher's certificate.  The state-funded pre-k program, called Pre-K Counts, requires the same teacher education and certification as those required for teaching young children in Pennsylvania's elementary schools.  Because Philadelphia does not require equivalent levels of education and experience for its pre-k teachers working in PHLpreK classrooms as those required of teachers working in public elementary schools, pre-k teacher compensation parity is not possible for this set of teachers.
Compensation for PHLpreK teachers
As described above, because education requirements are lower for PHLpreK teachers than for PA Pre-K Counts and elementary school teachers, compensation parity is not a reasonable policy to pursue in support of pre-k teacher compensation.  However, Philadelphia policy makers have used another tool to push hourly rates for pre-k teachers above the state and federal minimum wages.  Philadelphia contractually obligates PHLpreK providers to compensate teachers working in a classroom with children enrolled in PHLpreK using the City's Minimum Wage Standard.  Currently, this rate is $12.10 an hour for new contracts and the rate is calculated and updated annually.  While this rate is an improvement over minimum wage, according to the Massachusetts Institute of Technology's Living Wage Calculator (http://livingwage.mit.edu/counties/42101 accessed on May 16, 2017), the living wage in Philadelphia for a single adult with one child is $23.64 per hour and for a single adult with two children the hourly rate is $29.43 per hour.
Conclusion
While the PHLpreK program works to address preschool teacher compensation, it does so using the policy tool of the City's Minimum Wage Standard rather than the policy tool of compensation parity.  This choice is not aligned with current best practices around preschool teacher minimum education requirements (i.e. Keystone STARS career lattice, PA Pre-K Counts program, and the Institute of Medicine's recommendation for a Bachelor's degree and specialization in education-related knowledge and competencies).  As the PHLpreK program continues to grow and as the program is analyzed using data collected from the evaluation currently underway, the pros and cons of this choice will become clearer.  Aligning preschool teacher education and certification requirements across the preschool and K-12 systems and setting an explicit policy goal around teacher compensation parity, may be a more expedient means to achieve the critical goals of ensuring qualified teachers and quality classrooms for all our young learners. 
---
Amy Friedlander served as the Director of the Early Childhood Education Workforce Transformation Initiative from May 2015 – April 2016.  Previously, Amy led the Southeast Regional Key at PHMC, and grew PHMC's ECE programs and services to include ChildWare and ECEhire.com.  As a consultant, Amy now works for ECE providers, funders, advocates, and others, to conduct strategic planning, collect and analyze data, develop and implement programs, write proposals, develop and deliver training, and manage a variety of complex projects.Amy can be reached at amy@amyfriedlander.com and her website is www.amyfriedlander.com